Zimbabwe's officially confirmed coronavirus cases have risen to 279 after 14 people tested positive for the virus on the 6th of June 2020.
The Ministry of Health reports that the new cases are all returnees from South Africa and are in isolation.
The ministry also reports that the number of recoveries is 33 while those who succumbed to the virus remain at 4
Of the new infections, the majority -6, were from the Midlands province, 3 from Mashonaland West, 2 Matebeleland North while Harare, Manicaland and Mashonaland Central provinces have 1 each.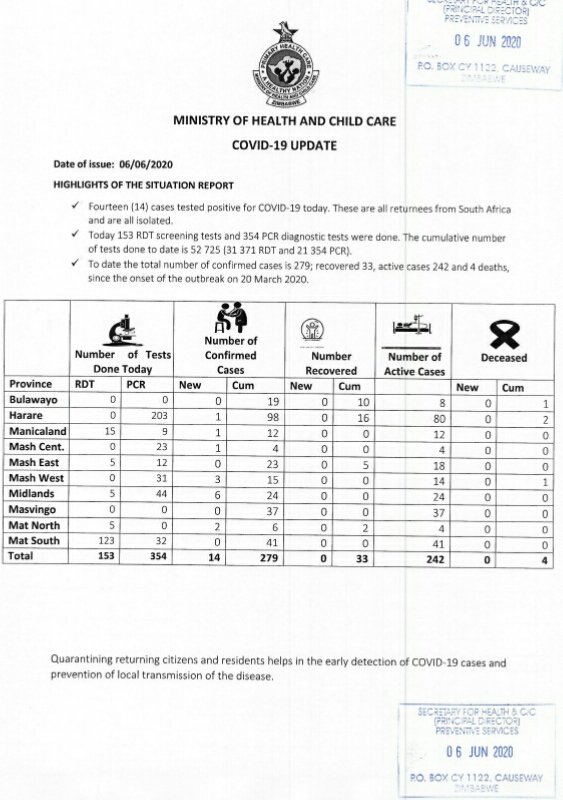 -pindula