Zimbabwe has recorded two coronavirus deaths within 24 hours bringing the total number of fatalities related to the virus to 6.
One of the deceased is a woman from the Midlands Province who was tested for coronavirus when she was already dead while the second one was a case from Bulawayo Province who had tested positive for the virus on the 17th of June. Meanwhile, the number of recoveries has risen to 64 after one person recovered from the virus.
This was announced by the Ministry of Health and Child Care in a statement which also observed that the total number of known coronavirus cases in the country rose to 486 after seven cases were recorded.
The Ministry reported that of all the new cases, six are returnees from South Africa while one case was from Portugal.
It is not clear from the statement if the two fatalities (death in quarantine and community death) are part of the 7 new cases.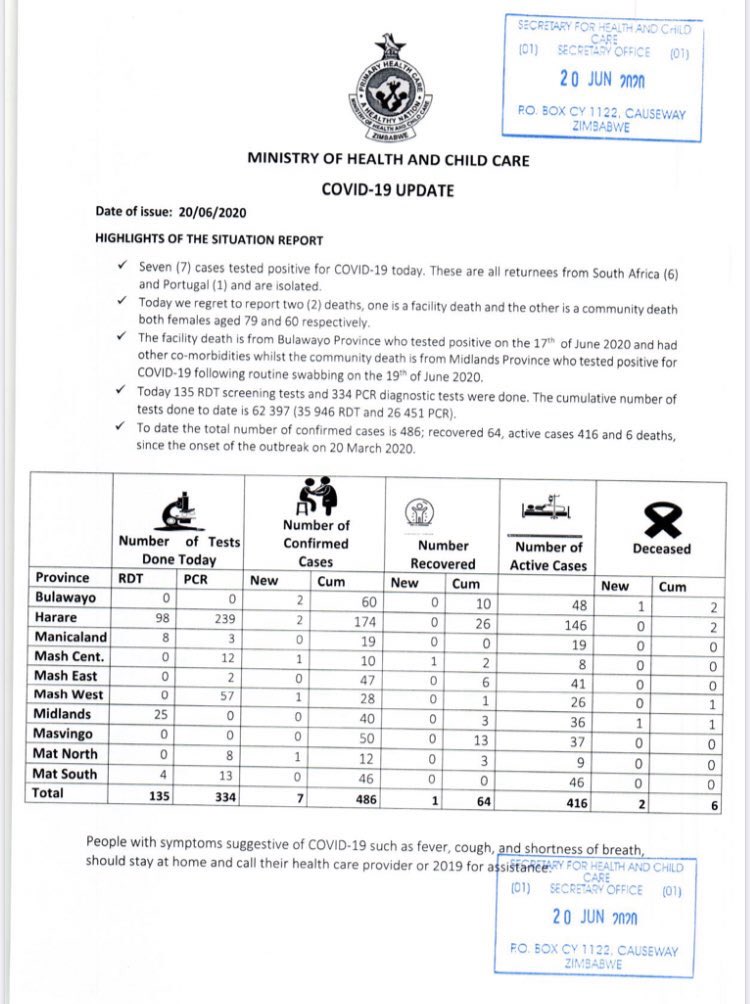 ..