The Deputy Spokesperson of the MDC Alliance Youth Assembly, Womberai Nhende is reportedly still in a critical condition following a severe assault at the hands of the police.
This was reported by the party in a tweet which observed that he has difficulties in breathing. The tweet reads:
Deputy Youth Assembly Spokesperson, Womberai Nhende remains in a critical condition after he was severely assaulted in the head, ribs and legs by the police. He was struggling to breathe when President @nelsonchamisa visited him yesterday.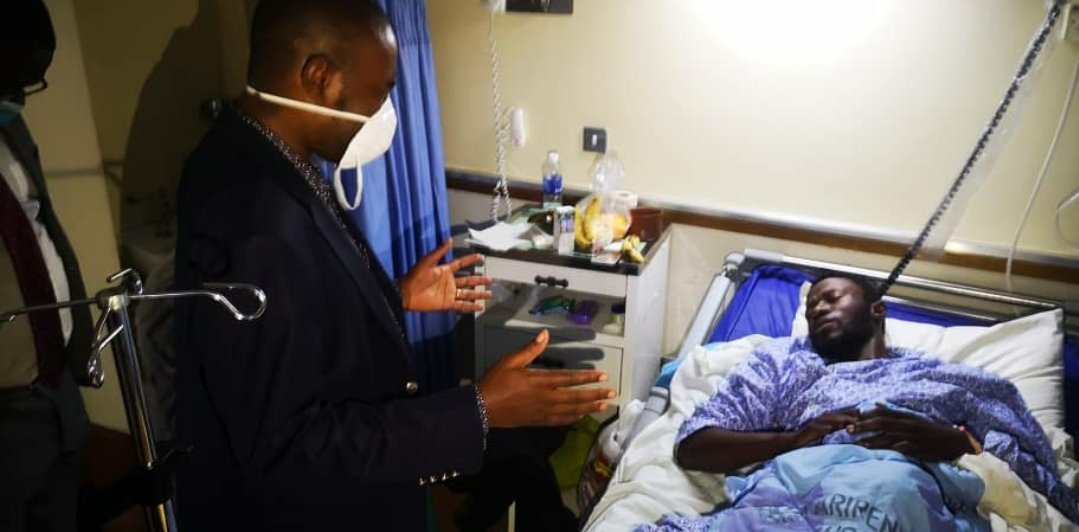 On Friday, the party's recently appointed national spokesperson, Fadzayi Mahere reported that Nhende was badly beaten by police outside Harvest House for no reason.
The incident took place on the day that six other MDC Alliance leaders including Vice Presidents, Tendai Biti and Lynnette Karenyi-Kore and Gladys Hlatshwayo were arrested for criminal nuisance.
They had tried to repossess Harvest House which the army and police had seized and given to youths belonging to the MDC-T led by Thokozani Khupe.
-mdc alliance