MDC Alliance vice-chairperson, Job 'Wiwa' Sikhala has rubbished as nauseating lies reports saying that he said now was the right time for dialogue between the opposition and President Emmerson Mnangagwa.
The Daily News had claimed that the Zengeza West legislator made the remarks in an interview this Wednesday joining a number of some members of the opposition who have since underscored the need for dialogue to resolve the economic, humanitarian and political crises in the country.
Responding to the allegations of the alleged call for dialogue, Sikhala who previously said his party would overthrow Mnangagwa before 2023 tweeted:
Such lies are not only nauseating but provocative and irritating. I have no aota of respect for ED for someone to bid for him claiming that I would suggest talking to him. ED hates me and I don't like him as well. This is blackmail by the Daily News.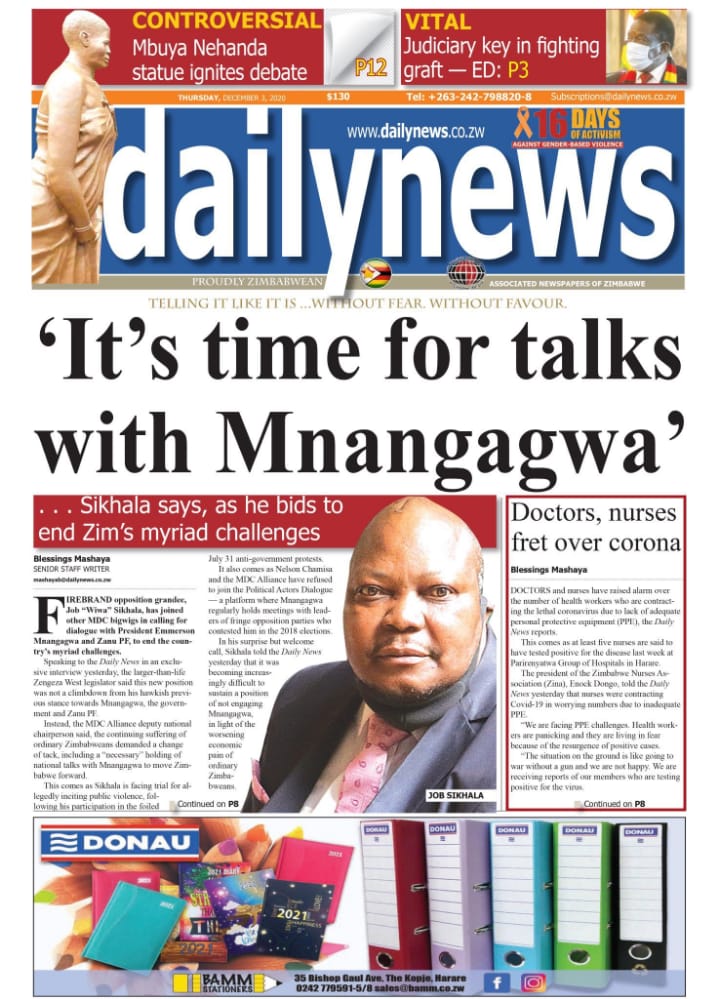 This comes at a time when the opposition MDC Alliance led by Nelson Chamisa has snubbed the Political Actors Dialogue (POLAD) forum which houses 2018 presidential aspirants saying it was a circus meant to buy time for the ruling ZANU PF.
The Chamisa-led MDC faction says POLAD will not produce the much-needed reforms, therefore, dialogue with ZANU PF has to be outside the platform, refereed by a foreign mediator adding that Mnangagwa's legitimacy should be discussed.
On the other hand, ZANNU PF is adamant no other dialogue will be held outside the platform adding Mnangagwa's legitimacy was settled at the courts.
More: Job Sikhala