Greyhound bus company announces it is shutting down its business with effect from 14 February 'Valentine's Day'.
The company runs daily services to Zimbabwe. Having started operating in 1984, Greyhound had 37 years in the industry.
ALSO READ: Only SA Citizens Receive Covid Vaccine: Health Minister
In a statement, Greyhound did not specify the reasons for discontinuing operations. Reads the statement:
Services have been discontinued effective 14 February 2021.
Passengers with tickets booked after 14 February 2021 will be refunded and are to contact our Call Centre 011 611 8000 or 087 352 0352 or email refunds@greyhound.co.za for assistance before 31 March 2021.
We would like to thank you for your support over the last 37 years.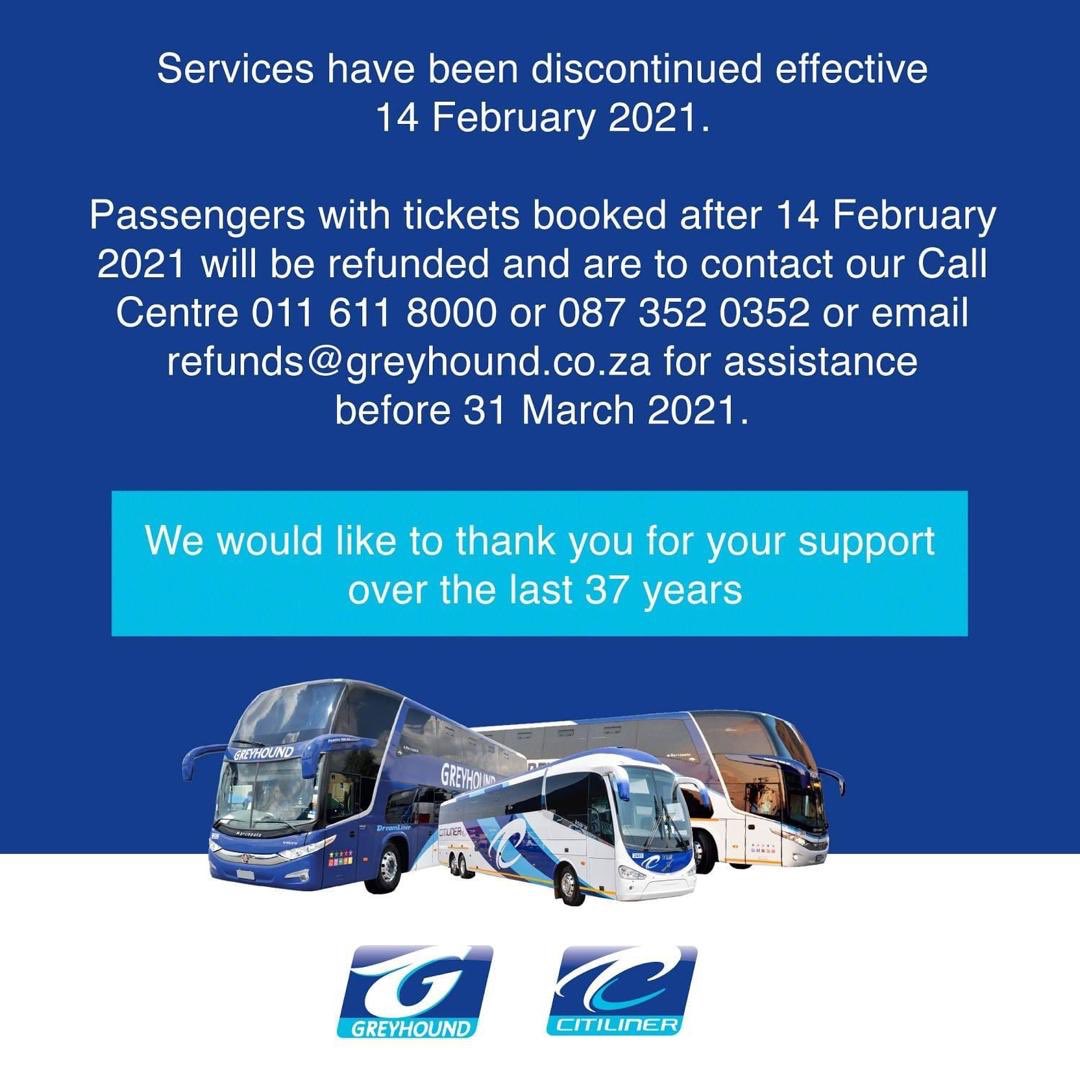 Transport is one of the sectors that were greatly affected by the coronavirus pandemic-induced lockdowns.
READ MORE: Daughter (14) Poisons Dad For Banning Her To See Her Boyfriend
Of late, there have been very few travellers from one city to another and hardly any from South Africa to Zimbabwe or vice versa after both countries closed borders to curb the spread of the deadly virus. -newzwire