Advocate Thabani Mpofu who was arrested, charged and detained yesterday for "defeating or obstructing the course of justice," after he allegedly falsified information by submitting an affidavit of a non-existent person to the Constitutional Court (Con-Court) in January 2019 was pictured barefooted in police custody.
Mpofu is accused of having claimed the existence of one Simbarashe Zuze while filling an affidavit form in January 2019, challenging the appointment of Prosecutor-General (PG) Kumbirai Hodzi by President Emmerson Mnangagwa as he alleged that he was the 3rd best candidate.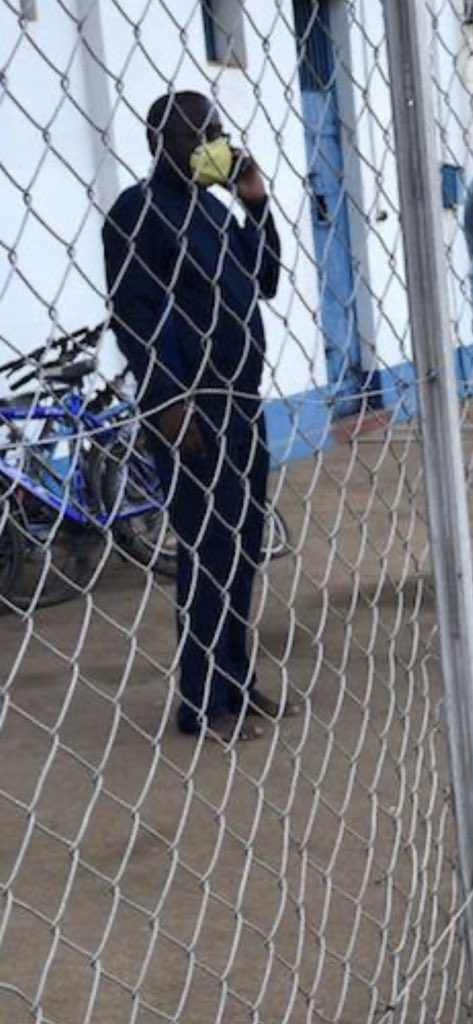 Mpofu who is the lawyer of opposition MDC Alliance leader, Nelson Chamisa, is detained at Rhodsville Police station and is expected to appear in court this Tuesday.
-H. Chin'ono